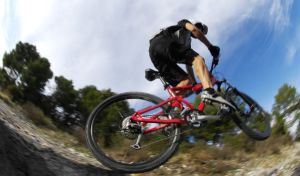 The starting point is at the "belvedere" in Murgia Timone. With this Mountain biking excursion, you will go through medieval routes used for transhumance.
Then, you will visit the neolithic village of "Murgia Timone". The farms and the "jazzi" of the altopiano murgico. Visit the parietal churches and the medieval sites.
Bikes for rent are available.
All the itineraries require comfortable and adequate clothes.