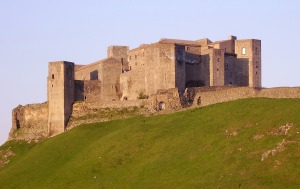 The special itinerary takes out o Melfi and Lagopesole, two towns hosting two of the most important castles, telling the story of the emperor Federico II di Svevia in Basilicata.
Melfi is a very important centre from the historical point of view. In fact, in this place they wrote the "Costituzione Melphitana", regulating the feudal right. Moreover, Pope Urbano II stopped here in order to reach Palestine during the first Crusade.
Lagopesole, instead,used to be the castle where Federico II stayed during the hunting period. In the castle there are some frescos representing the "Stupor Mundi".