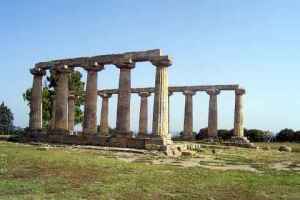 This tour starts at the "Tavole palatine, also known as Tempio Dorico di Hera" from VI c. b.C., an ancient extraurbane sanctuary situated in the Metaponto's lowland.
Then, we move a few kilometers away to the Apollo Licio's archeological Park, representing the polytheistic greek culture. In fact, there are five "Doric" and "Jonic" styled temples.
The tour ends with the visit at the Archaeologic Museum in Metaponto, whose main feature is the richness of the greek influence in Basilicata.