6 good reasons to choose Guida Matera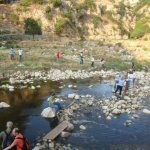 10-year
experience
Licensed
tourist guide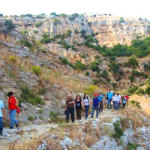 Very flexible
timetable
24-hour
Availability
Foreign languages
speaker
Guida Matera
low cost
By Plane
The closest airport is Bari Palese, 60 km far away from Matera. There are planes landing here from the main Italian (Rome, Milan, Turin, Venice, Pisa, Bologna, Florence) and European towns. The main airline companies are: Alitalia, Ryanair, Easyjet, Air Berlin, Airone, British Airways, Germanwings, Lufthansa, Swissair, Volotea, Vueling, Wizz.
By Train
You can take a train to Matera from Bari. The company operating this route is Fal (Ferrovie Appulo Lucane).
By Bus
Matera is well connected with all the main Italian towns. The companies operating these routes are Marino, Liscio, Marozzi, Fal, Petruzzi, Sita.
By Car
From Bari: if you are travelling A14 Adriatica, take the Bari Nord exit and follow the signals  Altamura – Matera (SS96 – SS 99). Take the exit  "Matera – via Nazionale" and follow the directions to the city centre..
From Napoli: if you are travelling the  Salerno – Reggio Calabria, take the exit Sicignano and follow the directions to Potenza. Take the highway Basentana and exit in Ferrandina. Then follow the directions to Matera.
From Calabria: travel the SS 106 Jonica until Metaponto and take the SS 175 and then take the SS 7 Appia. Then, go straight until Matera.
Browse the maps and the guides to discover every hidden corner in Matera and in Basilicata!
Matera weather forecast
[trebi-a3 loc="3955″ idreg="2″]