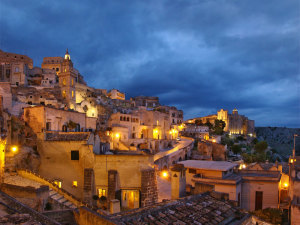 This route is for individuals and groups.
The itinerary consists in a walk in the famous Sasso Caveoso, going through the neighborhoods and the medieval necropolis. The route is very interesting for both adults and children because our professional tourist guides will tell you typical stories of everyday life in the old town of Matera: the Sassi.
We will wisely take you for a visit in a parietal church, typical rooms of the rural culture completely carved in the rocks.
Schedule of the tours
from 09:00 am to 10:30 am
from 11:00 am to 12:30 am
from 3:00 pm to 16:30 pm
from 4:00 pm to 5:30 pm
We kindly suggest you to book before the arrival.
Minimum 5 participants
You will be guided by authorized tourist guides.